QUALITY MANAGEMENT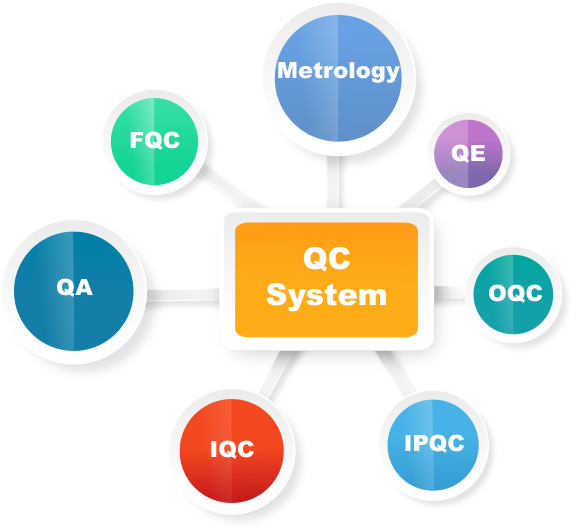 QUALITY GOAL
Constant Improvement, Taking on Challenges, Innovative Spirit, Keeping Commitments
These are the quality policies of Wisconn Technology Corporation, which are based on the mission, vision and operation philosophy of the company since it was founded. Wisconn provides high quality service to customers – from satisfying customer demands to exceeding customer expectations.
ENVIROMENT, SECURITY AND HEALTH POLICIES
1. Adherence to laws and regulations.
2. Development of green/non-polluting and safe products and processes.
3. Creation of a secure and healthy work environment.
4. Enhancement of staff education and training.
5. Continuous performance improvements in environment, security and health
HSF POLICY
Wisconn adopts systematic management to achieve its goal of a hazardous substance free (HSF) manufacturing process. It abides by laws and regulations, satisfies customer demands and constantly improves its management performance.
ADVENTAGES OF WISCONN TECHNOLOGY
1. Given our strong foundation in the electronics industry over the years and our experienced development team, we provide customized products in the shortest time possible in order to facilitate the development of new products for our customers.
2. Adhering to strict quality control and cost efficiency, we provide customers with the most competitive products.
3. Adopt rigid quality control to decrease fail ratio over all customers.
4. We offer fast delivery and efficient logistics.
5. Our professional customer service team is able to promptly address customers' concerns.
DETECTION EQUIPMENT

Top